BSB20120 – Certificate II in Workplace Skills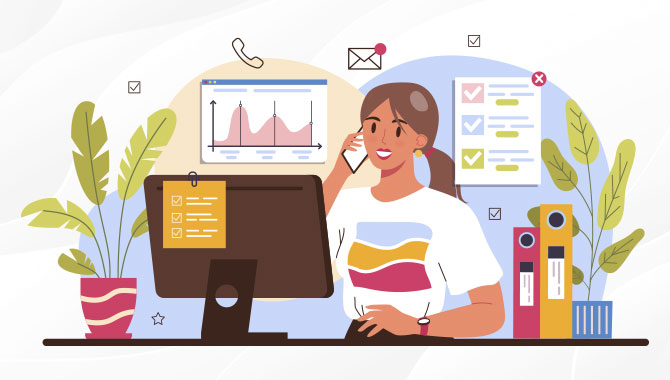 This qualification reflects the role of individuals in a variety of entry-level Business Services job roles. These individuals carry out a range of basic procedural, clerical, administrative or operational tasks that require self-management and technology skills. They perform a range of mainly routine tasks using limited practical skills and fundamental operational knowledge in a defined context. Individuals in these roles generally work under direct supervision.
Potential Career Outcomes:
Receptionist
Clerical Officer
Office Assistant
Legal Receptionist
Data Entry Operator
Administration Officer
Information Desk Clerk
Administrative Assistant
Who could enrol:
This course is suitable for a variety of learners such as:
Those who would like to obtain new skills and knowledge, including those who are changing careers
Those who wish to obtain a qualification in order to obtain employment in a business service job role
This qualification includes 10 units of competency which comprises of 5 Core and 5 Elective units. Elective units have been carefully selected based on the industry consultation to ensure the learner achieves the desired vocational outcomes of the course.
Units of Competency:
Core Units:
BSBCMM211 Apply communication skills
BSBOPS201 Work effectively in business environments
BSBPEF202 Plan and apply time management
BSBSUS211 Participate in sustainable work practices
BSBWHS211 Contribute to the health and safety of self and others
Elective units:
BSBCRT201 Develop and apply thinking and problem-solving skills
BSBTEC201 Use business software applications
BSBTEC202 Use digital technologies to communicate in a work environment
BSBOPS203 Deliver a service to customers
BSBTWK201 Work effectively with others
The above elective units have been selected based on the industry requirements and in relation to the vocational outcome. REACH for Training may consider offering other preferred elective units based on the applicable training package requirements.
Duration:
Up to 17 weeks (excluding holidays)
Study commitment required:
We recommend a learner would require a minimum of 35-45 hours of commitment per week to complete this qualification. This includes participation in class, homework and self-study, assignment activities and assessments.
Training delivery method:
Training is delivered in a blended mode including scheduled face-to-face learning in class and online learning activities.
Assessments methods:
Written assessment, Project, Case studies and Role Plays.
Age:
Minimum 18 Years
English:
Year 10 or equivalent; Or
Minimum 1-year work experience communicating in English
LLN:
Completion of LLN Assessment at Level 2 of Australian Core Skills Framework (ACSF)
Academic requirements:
Year 10 or equivalent; or
Physical requirements:
N/A
Technology requirements:
This course is offered in a blended mode and the learning resources are accessible online through our Learning Management System. To ensure access to the learning resources, you would require:
a Personal Computer/Laptop/Tablet or any Mobile device
appropriate software e.g. Microsoft Office to engage with the learning and assessment
High speed internet connectivity
Audio-visual tools to engage with the interactive video materials
Basic computer skills to engage with the LMS and in live online learning sessions
USI Number:
Valid USI number is required. Ask us if you require any assistance in creating it on your behalf.
Other requirements:
Valid and current email address
No Work Placement is required for this qualification.
Payment Options:
REACH acknowledges that our learners may require flexibility in how they pay their fees. To support our learners, we offer a structured Payment Plan which could be discussed.
Payment Plan:
You have the flexibility to make payments as per an agreed amount and duration. Please note that REACH does not accept any payment of fees over $1500 at a time.
Government funded:
If you enrol under a government subsidised option, your fees will be in accordance with the funding requirements as defined by the relevant funding body. Please speak to the enrolment officer for further details.
ACT – Skilled Capital
NSW – Smart and Skilled program
WA – Jobs and Skills
*If you are not eligible for government funding, please contact our support team for other options
Why REACH?
Flexible Training Options
Classroom based
Online
Blended
Workplace based
Our National Presence
Greater Sydney region
Hunter & Maitland region
Riverina region
ACT – Belconnen, Queanbeyan
WA – Mandurah, Perth
*Not all courses are offered from all locations. Please check at the time of application.
Learn from the Experts
All trainers are experienced industry practitioners.
Government Subsidised Training
*Not all courses are offered under all of the above mentioned government subsidised options. Please check at the time of application. Eligibility criteria apply.